Are you calmer and more relaxed when you are at the beach? Many people are, which is why the beach cottage design style is such a popular choice for homeowners.
There are a number of ways to incorporate beach elements into your home in DIY style. By using faux wood beams and faux stone panels, you can achieve that desired coastal interior design style easily and within your budget.
Not sure where to start? We've got you covered! Check out our many ideas on how to turn your home into a beach cottage escape using faux wood and stone.
Incorporate Faux Wood
Coastal interior design is all about the natural elements that you may find near the sea. Since it resembles driftwood, exposed wood is a great way to get the beachy cottage feel into your home. We recommend using faux wood beams and panels to get the beach look and stay on budget.
Faux wood is not only extremely affordable compared to real wood, but it's also more durable, customizable, and makes for an easy DIY project. You can add unique beach cottage designs on your own over a weekend!
Faux wood beams can be incorporated into your home in a variety of ways. With faux wood beams, you have the flexibility to experiment and find the look and style that is right for you.
Faux Wood Ceiling Beams
Faux wood ceiling beams can make any space feel more rustic, open, and beachy. At AZ Faux, we carry an attractive Wind Drift Faux Wood Beam that offers the perfect balance of rustic cottage and beachy design.
These faux wood beams would look excellent in a kitchen, living room, or bedroom ceiling. They add a lot of rustic character, which is what coastal design is all about.
Faux Wood Mantel
Another idea to add a beach feel is using faux wood beams to upgrade your fireplace mantel. Our faux wood mantels are incredibly easy to install and are lightweight and durable.
This can be a way to show off your beachy style in a minimalist fashion. Choose from a selection of colors and wood textures to get the beachy look you desire.
Floating Shelves
Faux wood floating shelves are another easy DIY project that can add a lot of coastal character to your home. These shelves, using faux wood mantels or even faux wood beams, are very popular as a decorative element in your living spaces. They will compliment your faux wood mantel and faux ceiling beams perfectly.
Add Character With Faux Stone
Faux stone panels are another attractive option for coastal interior design because it mimics natural elements found at the beach. Similar to faux wood panels, faux stone panels are less costly, extremely durable, and easy to add to a DIY project list.
Adding faux stones in cooler colors, such as blues and grays, can help tie in the beachy elements of your space. We love to recommend our Lexington Dry Stack Stone Wall Panel in the color Beach Bluff as the perfect beach cottage shade.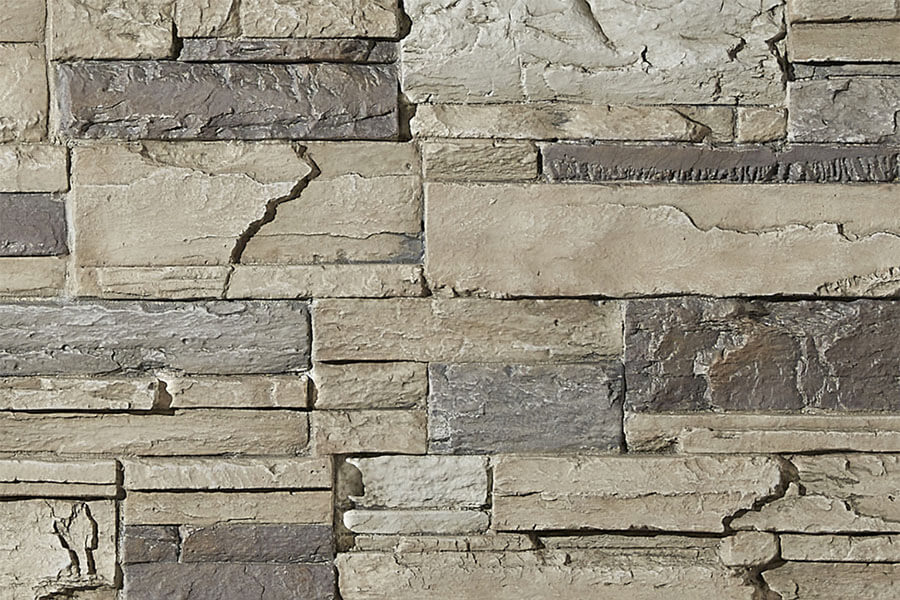 There are countless possibilities for fitting faux stone into your beach cottage design!
Add Faux Stone to Your Fireplace
Updating your fireplace with faux stone panels can help you get a different look for your fireplace at a fraction of the price. Our faux stone panels come in a variety of colors from Adobe Brown to Dakota Stone. You will certainly find one perfect for your space!
Add Faux Stone to Your Kitchen Island
Looking for inspiration to spruce up your kitchen? Faux stone is the perfect addition to your kitchen island. This can help the center of the kitchen to pop and add an even more beachy feel to your home's style.
Add an Accent Wall of Faux Stone
If you do not have a fireplace or kitchen island to update, do not fret! One idea to get a unique look in your home is to add an accent wall of faux stone panels. Our faux stone panels can be cut to fit your needs and are easy to install. Create a beachy cottage feel with a faux stone wall!
Consider Adding Other Beachy Touches
There are a lot of decorative approaches to integrating the beachy and coastal design elements with some of the larger accents. A few design elements include:
Seaweed Accents: Decorating your home with seaweed accents can make your space feel coastal and beachy. Whether you install a seaweed light fixture or add seaweed decor onto your new faux wood mantel, a lot can be done with this kind of style accent.
Wicker Furniture: Wicker is often made from bamboo or rattan and will add another natural element to your home. Plus, wicker accent pieces will blend very well with any faux wood ceiling beams or faux wood mantels.
Beach Paintings: There are many ways to incorporate subtle beach paintings into your space. If the painting ties in the cooler colors of the faux stone panels you install, it can make a space feel like a beach escape.
Beach Cottage Design With Faux Wood Beams and Stone
If you're dreaming of the beach, bring the beach to you! Our faux wood beams and stone can help make your dreams of a beach cottage design a reality. Get started today!
Looking for more inspiration on designing your beach cottage-themed space? Check out our feature in the HGTV® Dream Home 2022!