The living room serves as the heart of a home, a place where friends and family come together to relax and unwind. When it comes to interior design, incorporating faux wood beams can significantly transform the ambiance and aesthetics of this space. Faux wood beams add a touch of warmth and rustic charm, instantly elevating the overall look and feel of your living room. In this article, we will explore the myriad benefits of integrating faux wood beams into your living room design while also highlighting some exemplary products available from AZ Faux.
Enhancing Architectural Details
Faux wood beams provide an excellent opportunity to enhance the architectural details of your living room. These beams beautifully emulate the natural allure of real wood, adding elegance and sophistication to your space. Whether your living room boasts high ceilings or follows a more standard height, faux wood beams can be customized to fit any size and shape. By strategically installing them across the ceiling, you can create a visually captivating focal point that draws the eye upward, adding depth and character to the room.
Creating a Rustic Ambiance
Faux wood beams enhance the rustic ambiance of a living room through their visual appeal and texture. Mimicking the look of real wood, they bring warmth and authenticity to the space with realistic grain patterns and knots. The earthy tones of faux wood beams create a cozy atmosphere and add depth to the ceiling, while their association with traditional craftsmanship adds a touch of nostalgia and character.

By providing a striking contrast against lighter surfaces, faux wood beams become focal points in the room and contribute to a balanced aesthetic. Their versatility allows for creative installation, whether in traditional parallel patterns or unique designs like crisscross or herringbone. When combined with other elements such as faux wall panels and other furniture/decor, faux wood beams create a cohesive and charming rustic ambiance in the living room.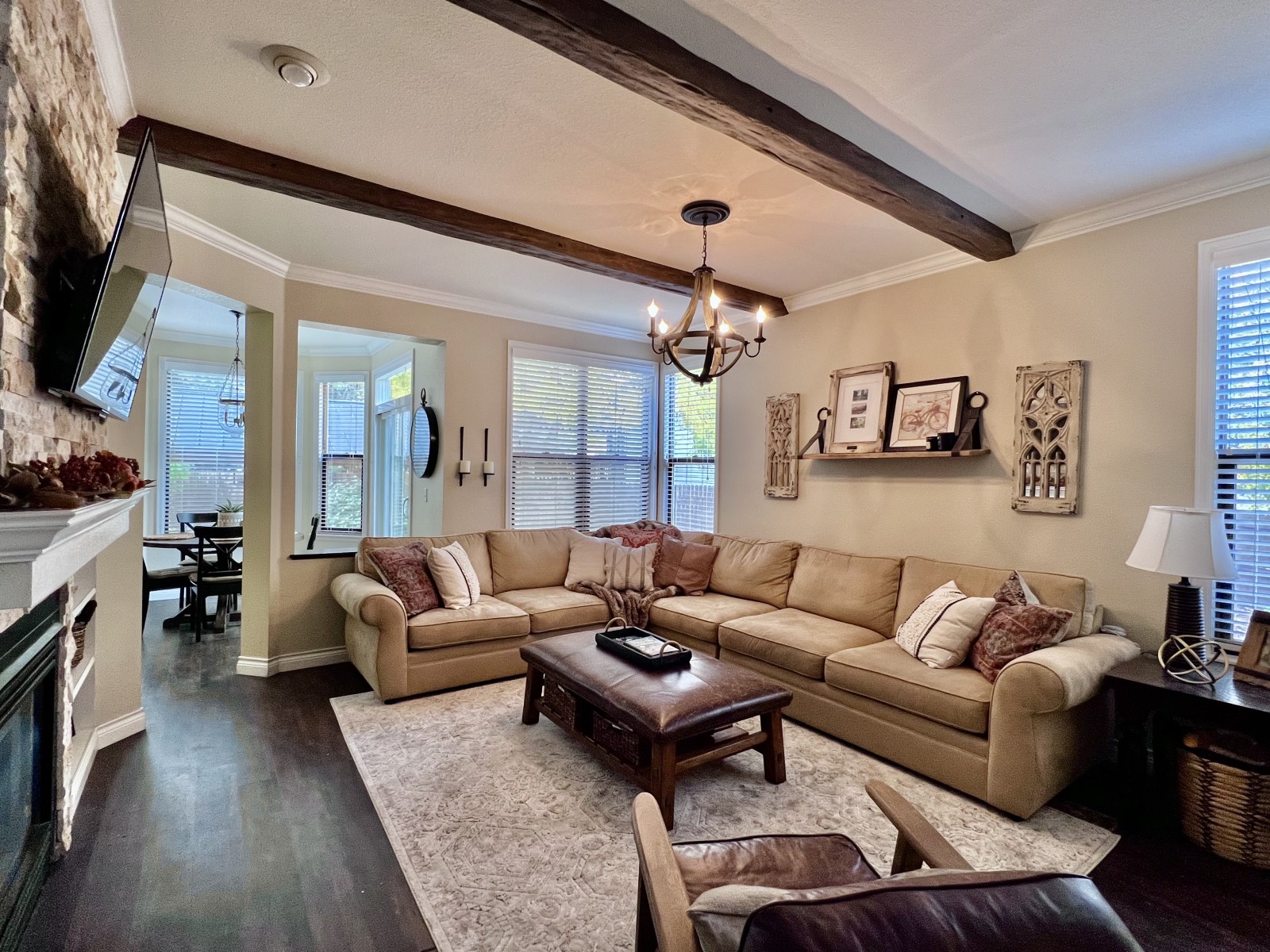 Versatility in Design
Faux wood beams offer endless design possibilities, allowing you to customize your living room according to your personal taste and style. AZ Faux offers an extensive selection of sizes, colors, and finishes, ensuring you find the perfect match for your existing décor. Whether you lean towards a traditional, rustic, or contemporary aesthetic, faux wood beams seamlessly integrate into any design scheme. Additionally, you can experiment with different beam patterns, such as crisscross or herringbone, to add visual interest and uniqueness to your living room.
The versatility of faux wood beams allows you to explore various design options and create a living room that reflects your individual style. AZ Faux offers beams in custom sizes, allowing you to adapt them to fit your specific space and ceiling height. They also provide an array of finishes ranging from deep browns to weathered grays. This variety enables you to match the beams to your existing furniture, flooring, or overall color scheme, ensuring a cohesive and harmonious design.
In addition to their custom sizes and array of finishes, AZ Faux offers a range of textures to further enhance the versatility of their faux wood beams. From smooth and polished textures that exude modern elegance to distressed or weathered textures that evoke a rustic charm, you can choose the perfect texture to complement your living room style. By playing with different textures and finishes, you can achieve the exact look and feel you desire, adding depth and visual appeal to your living room.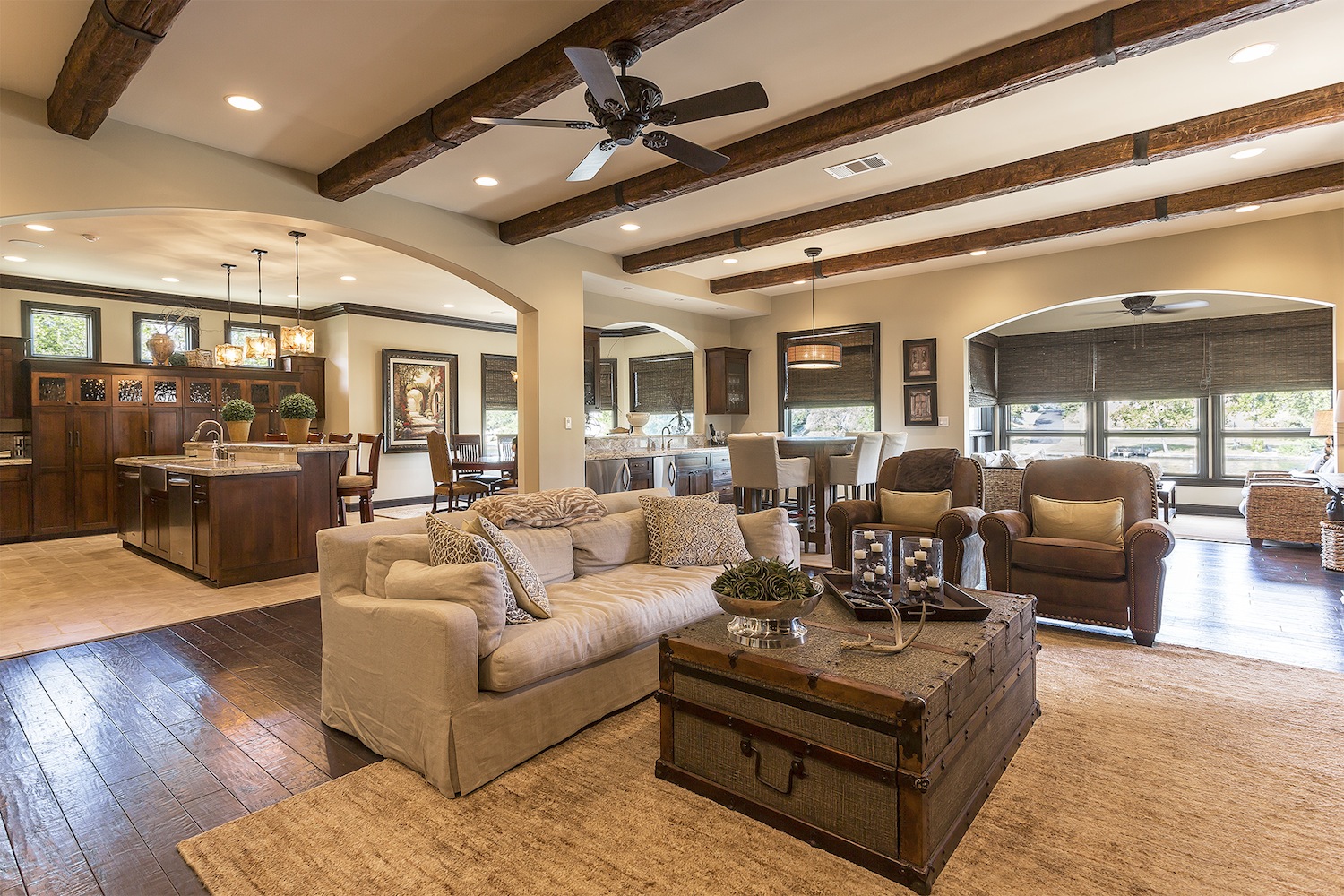 Easy Installation and Maintenance
One of the advantages of faux wood beams is their straightforward installation process. Unlike solid wood beams, which are heavy and often require professional installation and structural engineering, faux wood beams are lightweight and can be easily installed using basic tools. They are cut to length on site to ensure a perfect fit. Furthermore, faux wood beams are low maintenance, requiring no sanding, staining, or sealing. Regular dusting or wiping with a damp cloth is usually sufficient to keep them looking their best.
AZ Faux understands the importance of ease and convenience when it comes to installation. Their faux wood beams are made of high-density polyurethane, a lightweight material, that makes the installation process simple and hassle-free. With detailed instructions and a few basic tools, you can quickly and easily mount the beams to your ceiling, transforming your living room in no time.
The low-maintenance nature of faux wood beams is another significant advantage. Unlike solid wood, faux wood beams will not split and do not require periodic sanding, staining, or sealing to maintain their appearance. This makes them an excellent choice for busy homeowners who want to enjoy the beauty of wood without extensive upkeep. With regular dusting or wiping, your faux wood beams from AZ Faux will continue to look stunning and retain their original luster for years to come.
Budget-Friendly Alternative
Solid wood beams can be expensive and may exceed the budget of many homeowners. Faux wood beams offer an affordable alternative without compromising on aesthetics or quality. They provide the look and feel of real wood at a fraction of the price. By choosing faux wood beams, you can transform your living room into a stylish and sophisticated space without breaking the bank.
AZ Faux understands the importance of affordability without compromising on quality. Their faux wood beams are crafted with meticulous attention to detail, ensuring they closely resemble the beauty of real wood while remaining cost-effective. By opting for faux wood beams, you can achieve the desired aesthetic impact without stretching your budget, allowing you to allocate funds for other aspects of your living room design or décor.
Recommended Products from AZ Faux
AZ Faux offers a diverse range of high-quality faux wood products that effortlessly complement any design scheme. Here are some noteworthy products from their collection, ideal for enhancing your living room:

Hewn Faux Wood Beams: These beams perfectly replicate the appearance of handcrafted, rough-hewn wood, infusing your living room with a charming rustic appeal. The Hand Hewn Beams from AZ Faux, available in various sizes and finishes, bring an authentic and natural touch to your living room. The intricate detailing and texture make them look remarkably similar to real hand-hewn wood beams, allowing you to create a timeless and inviting space.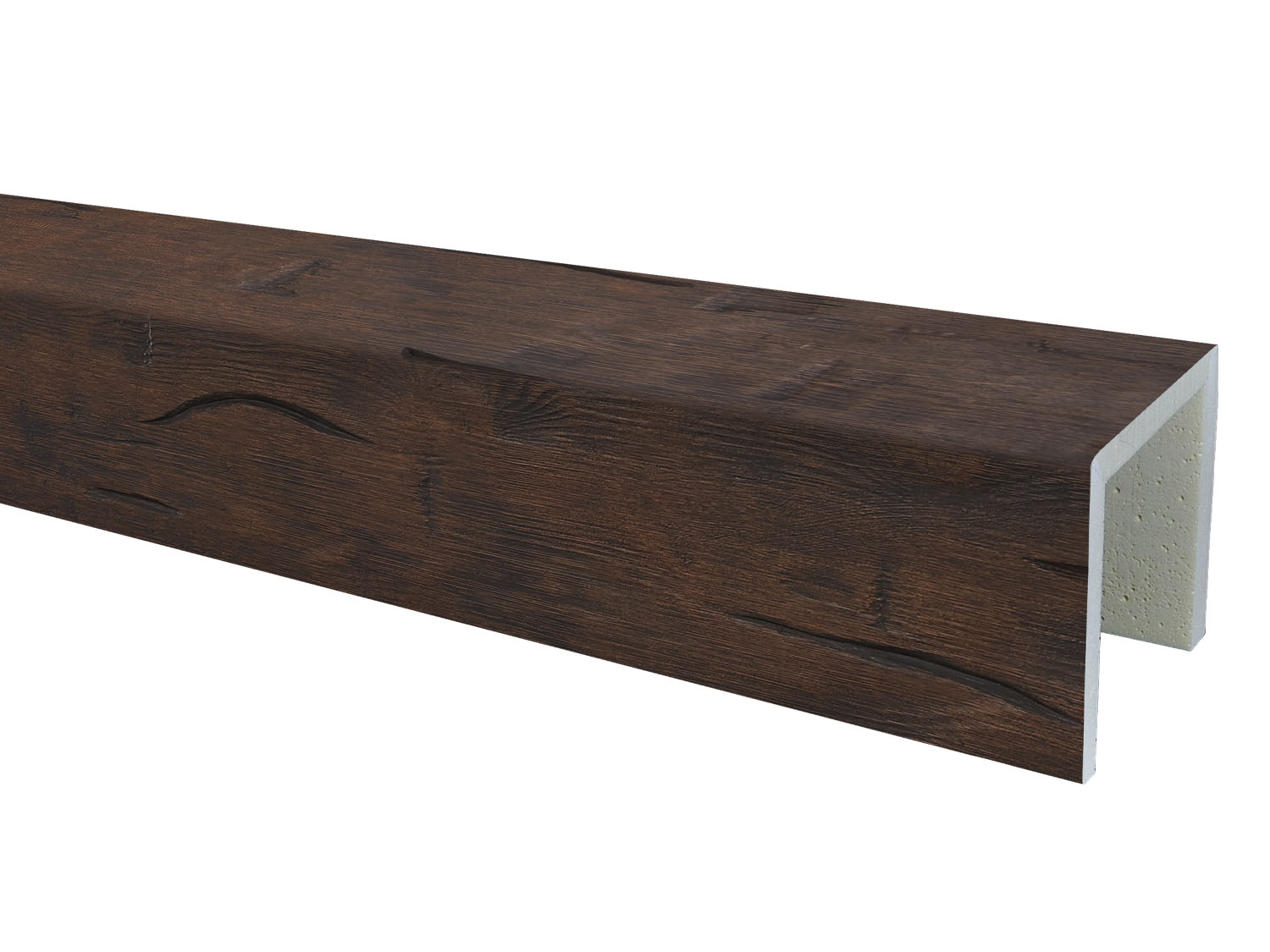 Worn Grain Faux Wood Beams: For a weathered and aged aesthetic, consider wood grain beams. Their sandblasted look creates a captivating contrast, particularly in modern or contemporary living rooms. AZ Faux's Worn Grain Beams are available in different colors and sizes, enabling you to achieve a warm effect in your living room. These beams bring a touch of character and history, adding a unique visual element to your space.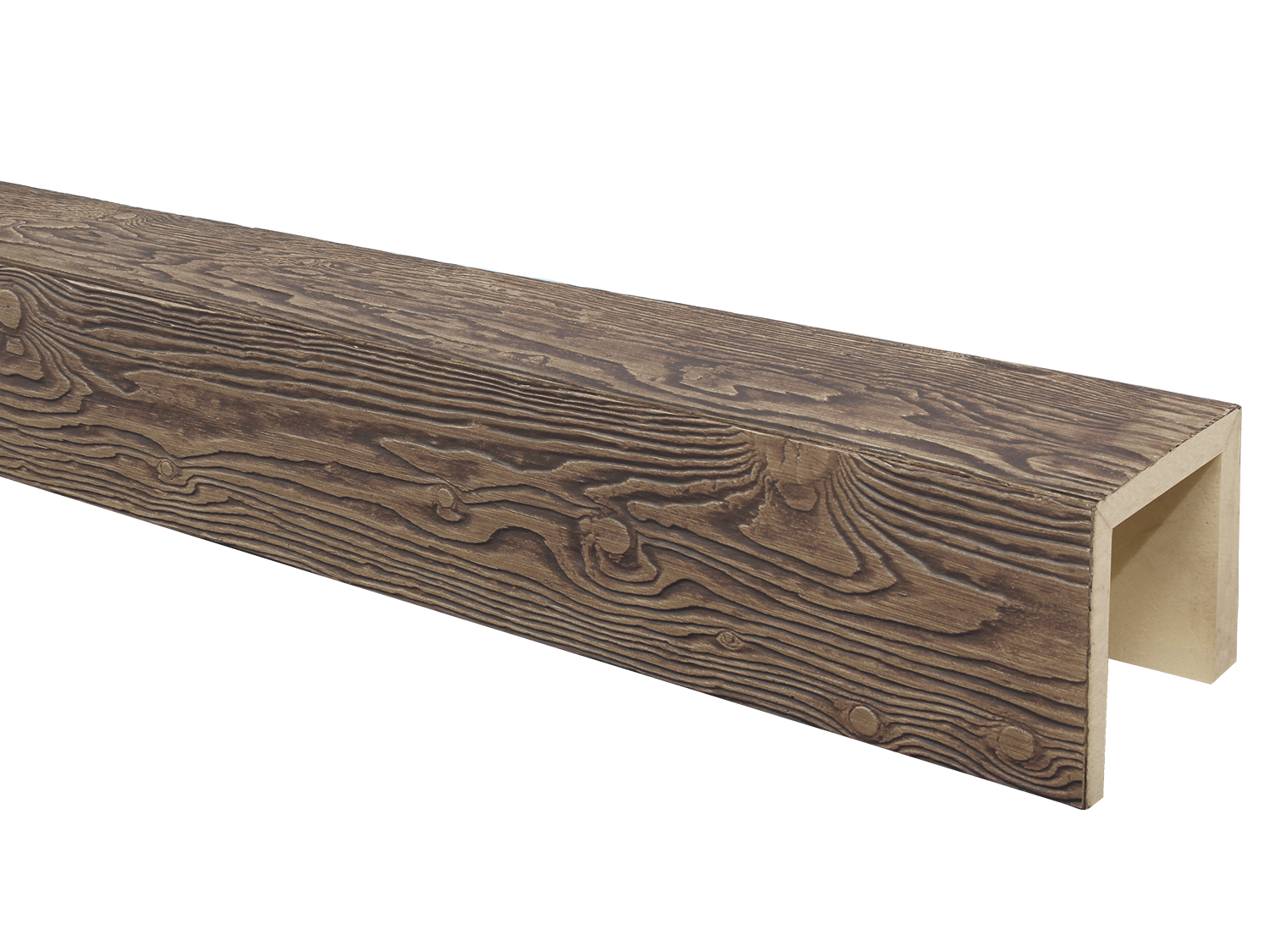 Old Tuscan Faux Wood Beams: With their distressed finish and timeless allure, these beams bring a touch of old world elegance to your living room, making it feel warm and inviting. AZ Faux' Rustic Old Tuscan Beams capture the essence of traditional Tuscan craftsmanship, creating a charming and rustic atmosphere. The rich textures and finishes of these beams give your living room a cozy and welcoming ambiance.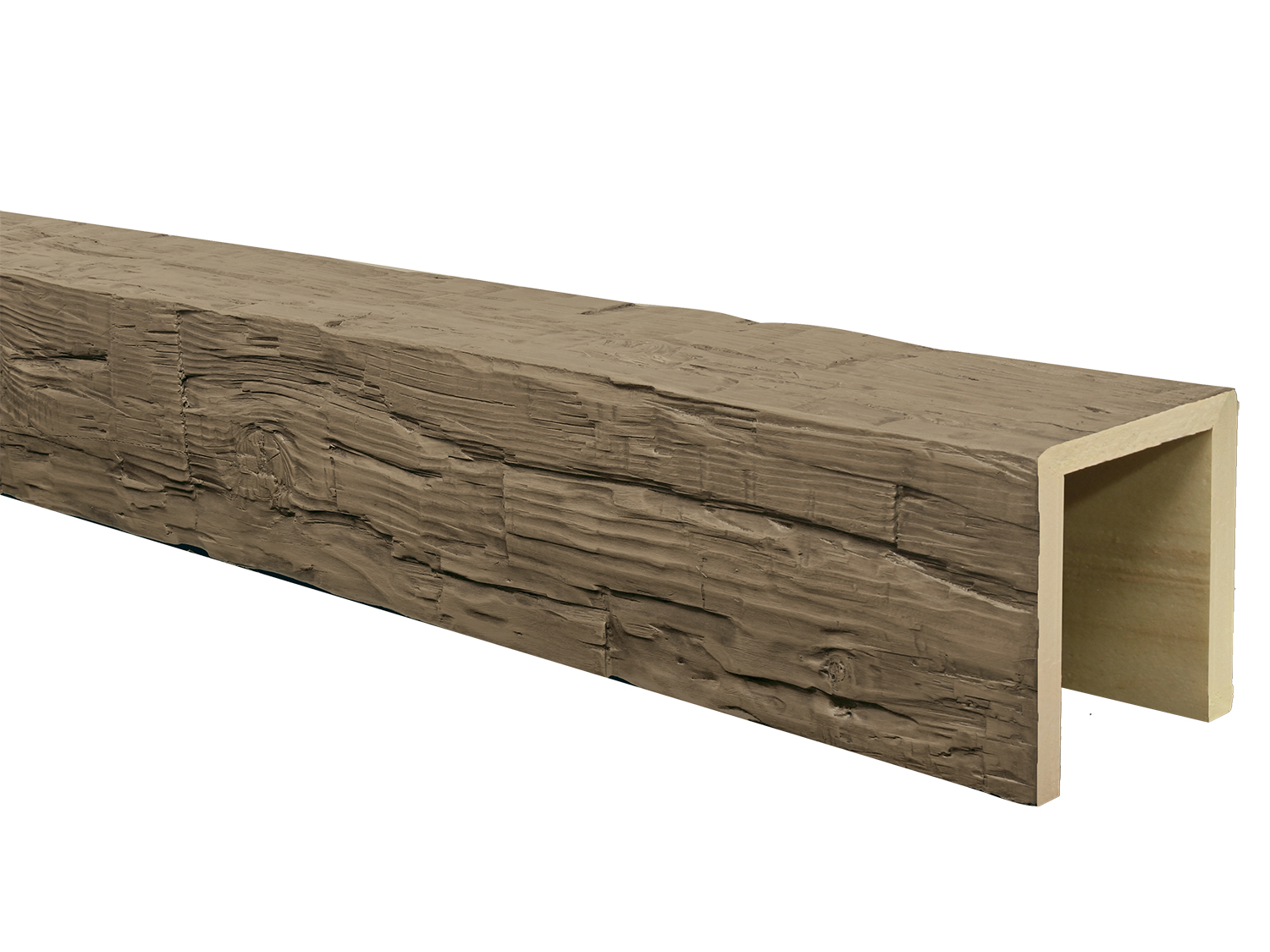 Incorporating faux wood beams into your living room design has the power to elevate its overall look and feel. Whether you seek to enhance architectural details, create a cozy ambiance, or add versatility to your design, faux wood beams offer countless benefits. Explore the exceptional range of faux wood beam products available from AZ Faux to discover the perfect accents that will elevate the aesthetics of your living room. With their easy installation, low maintenance, and budget-friendly appeal, faux wood beams are an ideal choice for homeowners looking to infuse their living rooms with warmth, character, and timeless beauty. By selecting the recommended products from AZ Faux, you can confidently transform your living room into a space that exudes charm, elegance, and a touch of rustic allure.